SCOTT McCLANAHAN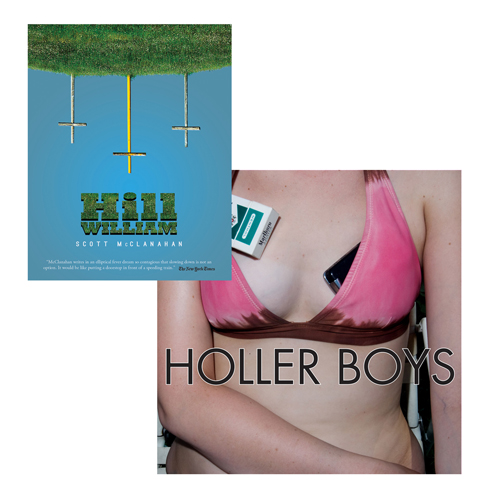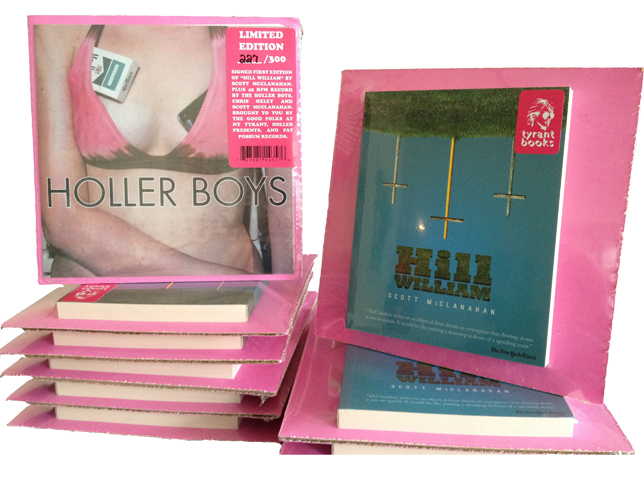 Tyrant Books, Holler Presents and Fat Possum teamed up to bring you this limited edition book and 7" package. Scott McClanahan's writing has drawn comparisons to the absurdist humor of National Book Award finalist George Saunders and the southern home-spun melancholy of Larry Brown and Breece D'J Pancake. We present his latest book, Hill William, based on Scott's childhood in rural West Virginia, along with a 7" from his band, Holler Boys. Scott and Holler Presents co-founder Chris Oxley play folk filtered through an Appalachian fever dream. Sometimes that sound is a gentle prayer; sometimes a shrill, isolated scream.
Additionally, Scott has narrated an audiobook of Hill William, automatically downloaded upon purchase of book and 7" package, or available separately.
Books are signed and numbered by author. Cover art for 7" generously provided by photographer Stacy Kranitz. Limited edition of 300.
Click the images above to get yours today!!!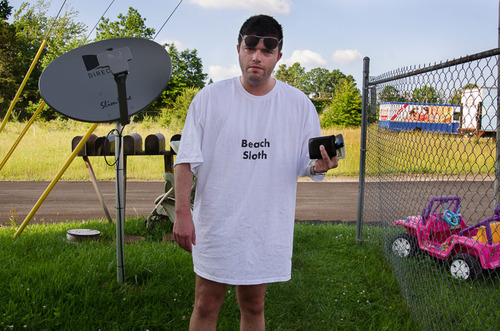 FYI
* Stay up-to-date on Scott news and much more madness at Camp Holler, Holler Presents' official blog.
* Scott's books, Hill William (Tyrant Books) and Crapalachia (Two Dollar Radio) are available now!
* Scott's Stories V!, Brian Allen Carr's Vampire Conditions and Holler Boys' Greatest Hits available now from Scott and Chris Oxley's Holler Presents!
* Watch Scott in a series of video monologues produced by Holler Presents, including Three Days In The Life Of Scott McClanahan.
***
Crapalachia print and ebook from Barnes & Noble!
Camp Holler Blog